Canada's Big Bet on Electrification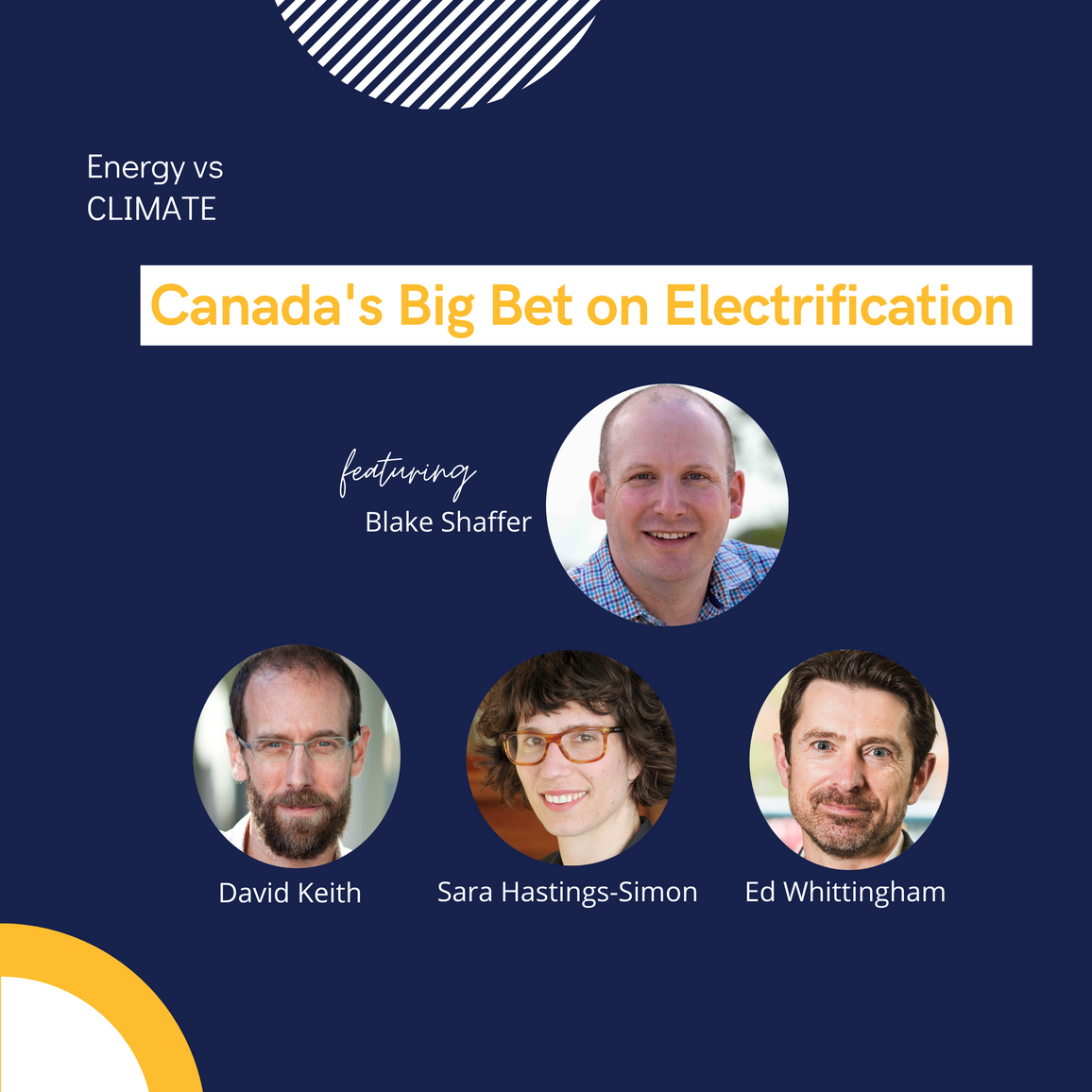 Last time on Energy vs Climate, we talked about the FOMO driving the Canadian federal government with regards to the U.S. Inflation Reduction Act's big bet on clean energy. Well, in last month's budget they bet big themselves, especially on powering the Canadian economy with low carbon electricity. To quote the Trudeau government's (naturally self-congratulatory) news release, "Budget 2023 investments in abundant and low-cost clean electricity will underpin other investments needed to create hundreds of thousands of middle class jobs, provide the energy that will power our daily lives and the entire Canadian economy, and provide more affordable energy to millions upon millions of Canadian homes."
That's a big payoff to expect from a bet on electrifying large parts of the Canadian economy. What climate and economic calculus is driving this bet in the first place? Why do we need to make this kind of investment, when already over 80% of our electricity comes from non-emitting sources like hydro, nuclear, wind - and increasingly solar? Which parts of our economy can we reasonably expect to be electrified, and which parts not? How can we change patterns of demand to integrate more variable renewable energy? And what does that mean for all those fossil fuels we currently use to power our daily lives and the economy?
On Season 4 Episode 9 of Energy vs Climate, David, Sara, Ed and special guest Dr. Blake Shaffer of The University of Calgary, are all in on electrification.
---
EPISODE NOTES
@0:44 Blake Shaffer, economist and professor at the University of Calgary
@3:59 Blake Shaffer: Technical Pathways to Aligning Canadian Electricity Systems with Net Zero Goals Report
@11:14 Electricity 101: Generation capacity vs. Energy generation
@27:39 Non-wire solutions explained
@28:39 Co-locating to build less transmission lines and get a higher utilization rate
@28:39 BC and Alberta interties, Mark Jaccard and Blake Shaffer, CBC News
@ 37:20 Barriers to innovation in Canadian electricity sector, Dr. Sara Hastings-Simon and Anna Kanduth, Canadian Institute for Climate Choices
@45:50 Terminology: Spinning reserves and curtailment
@46:32 Solutions to variable renewable energy: Making wind and solar grid forming rather than grid following
@50:00 Terminology: Regulated vs. Deregulated electricity systems
@53:22 Ontario's time of use (TOU) system with ultra-low overnight electricity rates to encourage EV charging at night
@55:20 Earn $150 to participate in Blake's EV Smart Charging Pilot with Fortis.
@56:46 Blake's favourite utility company: Octopus Energy

Additional Links:
The Big Switch: Powering Canada's Net Zero Future Report - Canadian Climate Institute
---
About your co-hosts:
Blake Shaffer is an Assistant Professor in the Department of Economics at The University of Calgary. He works on electricity markets, climate policy, and energy transitions, and frequently provides policy advisor services to governments at various levels on energy and environmental policy matters. Prior to returning to academia, Blake had a 15 year career in energy trading, specializing in electricity, natural gas and emissions markets.
David Keith is a professor at Harvard in Engineering and the Kennedy School. He is the founder of Carbon Engineering and was formerly a professor at the University of Calgary. He splits his time between Canmore and Cambridge.
Sara Hastings-Simon studies energy transitions at the intersection of policy, business, and technology. She's a policy wonk, a physicist turned management consultant, and a professor at the University of Calgary and Director of the Master of Science in Sustainable Energy Development.
Ed Whittingham is a clean energy policy/finance consultant, fellow at the Public Policy Forum and a mentor with the Creative Destruction Lab. He is the former executive director of the Pembina Institute.‌