Bonus Episode: EvC Live at Annex Ale Project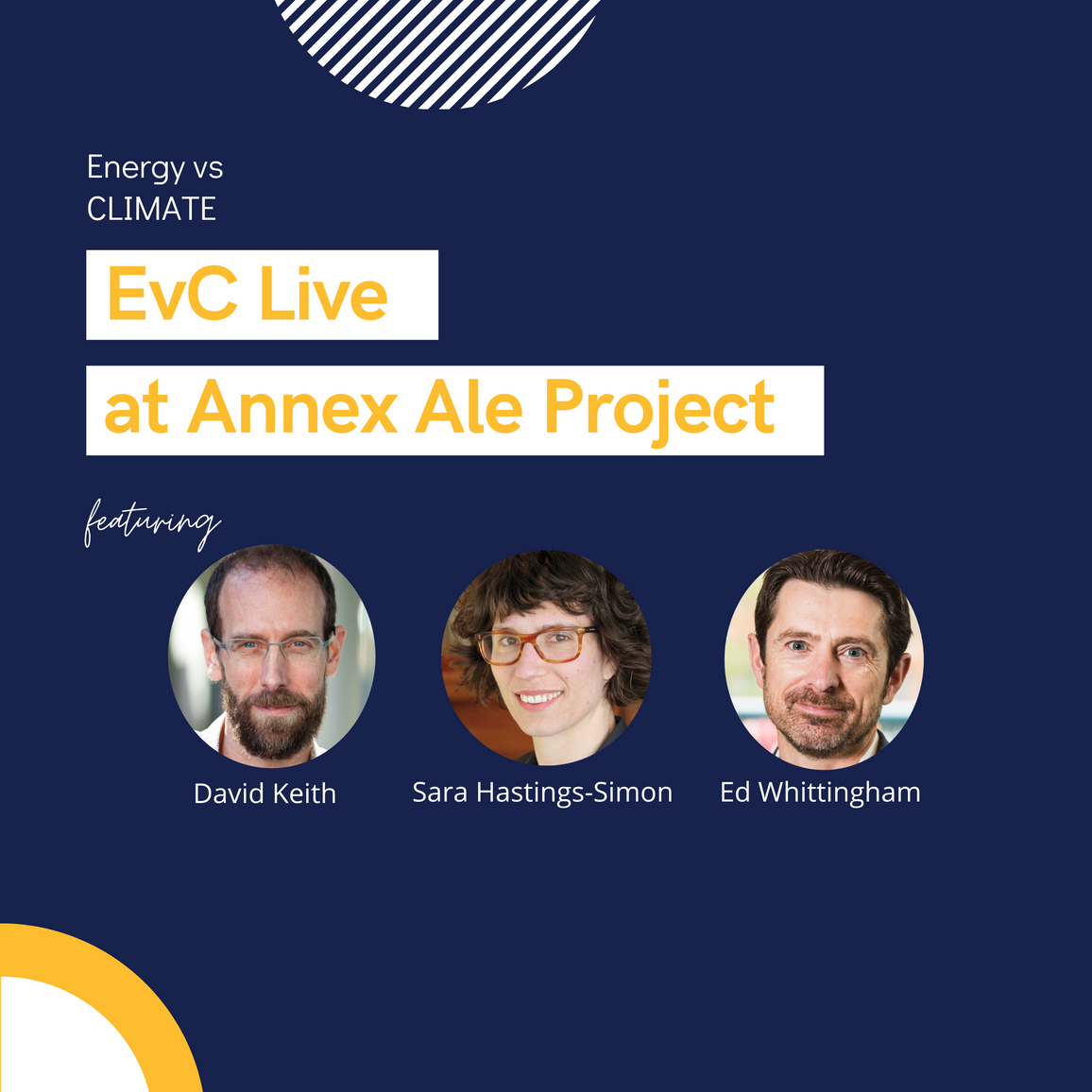 Energy vs Climate is on summer hiatus, but we wanted to pop in with a very special recording of an in-person event we hosted at the end of July at Annex Ale Project in Calgary.
In the show, we cover some thoughts on the climate news of the summer, answer some live audience questions, and tease some potential future topics we hope to cover on EvC.
We had a great time engaging with folks in person so stay tuned for more information about future in-person programming by subscribing to our emails at energyvsclimate.com.
---
About your co-hosts:
David Keith is a professor at Harvard in Engineering and the Kennedy School. He is the founder of Carbon Engineering and was formerly a professor at the University of Calgary. He splits his time between Canmore and Cambridge.
Sara Hastings-Simon studies energy transitions at the intersection of policy, business, and technology. She's a policy wonk, a physicist turned management consultant, and a professor at the University of Calgary and Director of the Master of Science in Sustainable Energy Development.
Ed Whittingham is a clean energy policy/finance consultant, fellow at the Public Policy Forum and a mentor with the Creative Destruction Lab. He is the former executive director of the Pembina Institute.