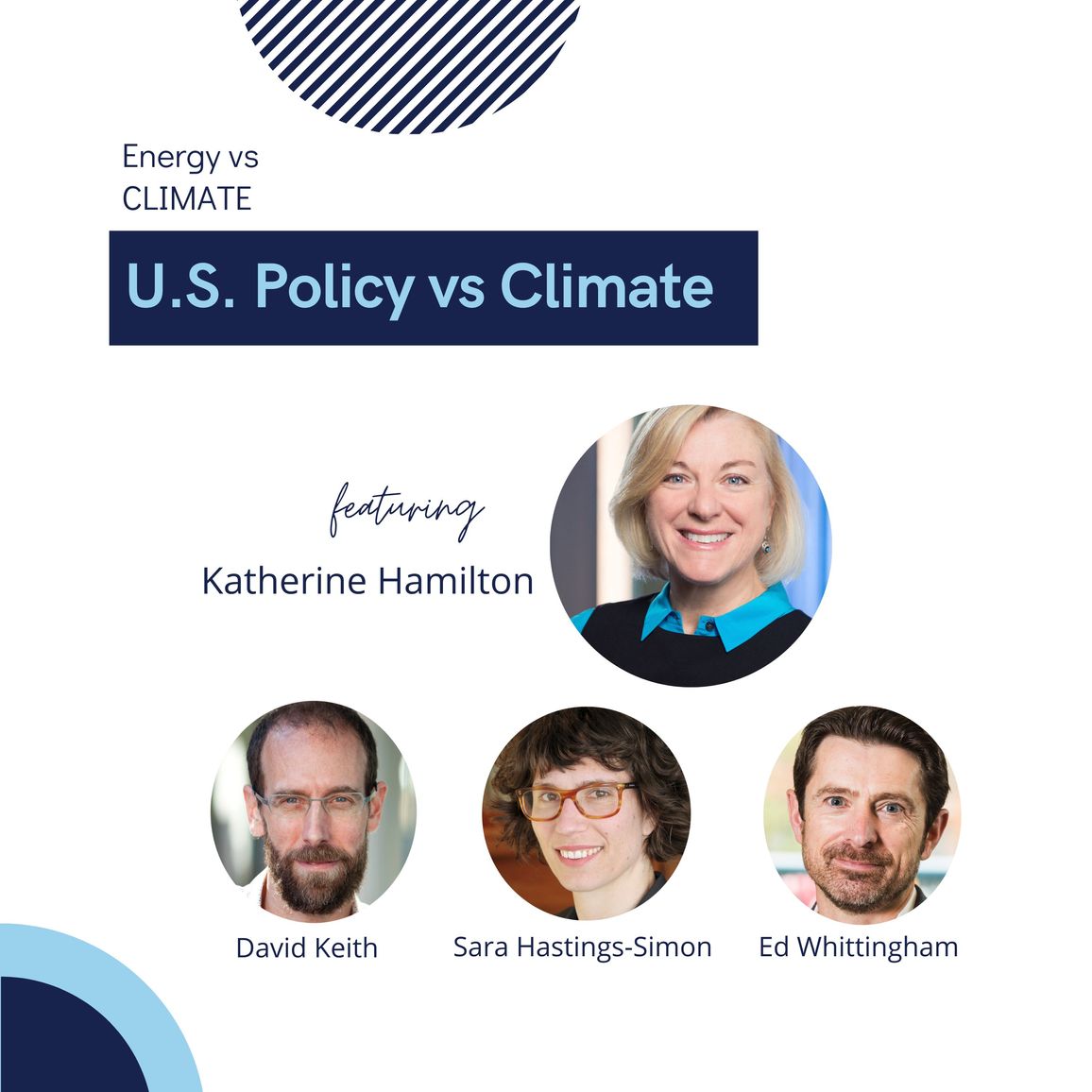 After months of uncertainty the United States passed the biggest climate bill in its history, the Inflation Reduction Act (IRA). Coming on the heels of the passage of the Bipartisan Infrastructure Act, and combined with executive action across government agencies, the actions represent a major turning point in U.S. climate action at the federal level.
But what is actually in the IRA, and what comes next for implementation? How does the U.S. approach compare to Canada's actions on climate and how will Canadian companies and citizens be impacted by these new developments? What should Canada do to prepare for this new world – to both protect our industries and leverage the opportunities that may arise?
On Season 4 Episode 3 of Energy vs Climate, David, Sara, and Ed 'gang' up on the U.S. Inflation Reduction Act with Katherine Hamilton, formerly of the Energy Gang podcast and break down the act's impact on energy policy north of the border.
---
EPISODE NOTES:
@1:28 Welcoming Katherine Hamilton, Chair of 38 North Solutions
@2:28 Inflation Reduction Act (IRA)
@3:25 Historic bipartisan deal ahead of IRA
@5:26 Democrats claim to cut CO2 emission by roughly 40% by 2030
@7:23 Tax credits for low- and middle-income communities
@7:29 Supporting a just transition for coal communities
@14:26 Over $20 billion to set up national non-profit green bank
@15:03 Canada's Infrastructure Bank, Growth Fund, and Canadian Innovation and Investment Agency
@ 30:29 Alberta's industrial carbon offsets and free allocations
---
About your co-hosts:
Katherine Hamilton is Chair of 38 North Solutions. An international clean energy policy expert, Katherine was an original and longtime host of The Energy Gang podcast and is now a regular contributor to The Carbon Copy podcast. Katherine has led several councils of the World Economic Forum as a global policy and technology thought leader and is currently Chair of the Global Future Council on Clean Electrification.
David Keith is a professor at Harvard in Engineering and the Kennedy School. He is the founder of Carbon Engineering and was formerly a professor at the University of Calgary. He splits his time between Canmore and Cambridge.
Sara Hastings-Simon studies energy transitions at the intersection of policy, business, and technology. She's a policy wonk, a physicist turned management consultant, and a professor at the University of Calgary and Director of the Master of Science in Sustainable Energy Development.
Ed Whittingham is a clean energy policy/finance consultant, fellow at the Public Policy Forum and a mentor with the Creative Destruction Lab. He is the former executive director of the Pembina Institute.‌