EvC Session Ale Launches Feb. 10, Join Us!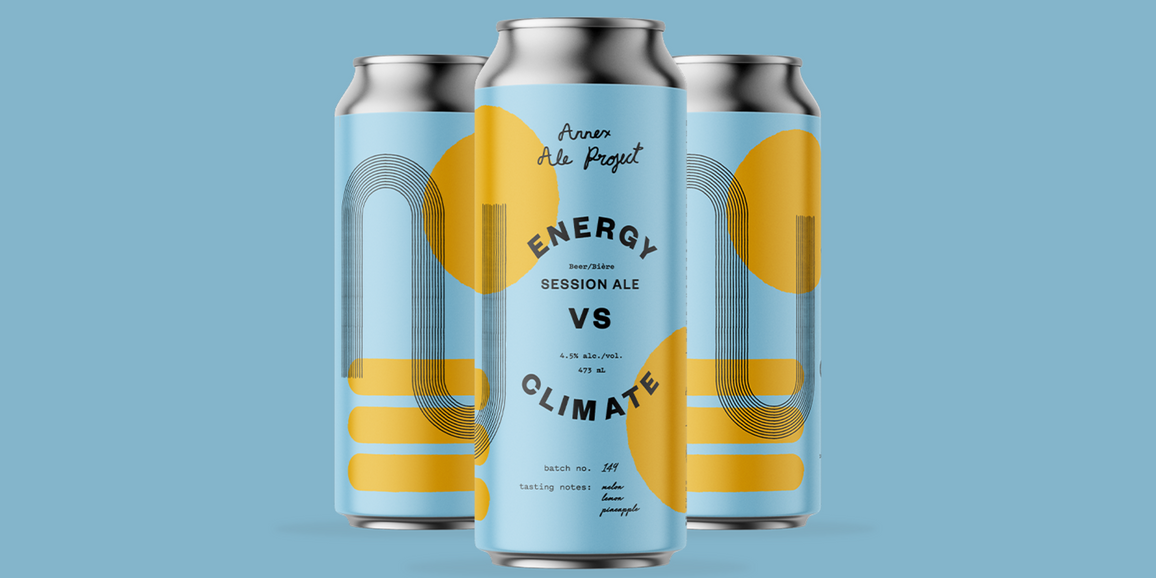 EvC and Annex Ale pour you maximum flavour, minimum energy
You may recall that we sipped Annex Ale Project's Easy Answers Pale Ale when we recorded our Crypto vs Climate episode back in Season 3. Little did we know that would be the start of a fun and productive relationship with the good folks at Annex Ales. And now the beer is here, we're proud to introduce our very own Energy vs Climate Session Ale, the beer that remembers to turn off the lights when it leaves the room.

To celebrate, we're hosting a casual meet & greet (& drink) at Annex's Calgary brewery on Friday, February 10th at 5:00pm MT. Join us for a chat and to make EvC Session Ale one of your two Health Canada-approved drinks for the week. All proceeds go towards increasing the brewery's energy efficiency, so cheers to new lighting and improved circulation!
Keeping with the Energy vs Climate program, Annex Ale Project brewed this beer using alt techniques that minimize energy input while maintaining maximum flavour output. Following the initial boil, cool, and subsequent in-tank dilution, Annex dry-hopped with Vic Secret and Lemondrop to achieve a delicious, pleasantly piney resinous aroma—super on-brand with what we assume to be Mother Nature's vibe.

We look forward to seeing you there, so don't forget to RSVP and stay tuned for the second half of of EvC Season Four, coming soon!

Sara, Ed and David