Energy vs Climate in the News: September 2023
Welcome back to Season 5 of Energy vs Climate. Catch up on all the news you missed from the show's co-hosts over the summer hiatus, below.
David Keith
AUDIO | Oil company wants to be a big player in carbon-sucking climate tech — with a catch - September 7, 2023 - NPR
PODCAST | Positively Dreadful: There Goes the Sun - August 25, 2023 - Crooked Media
Why a major U.S. energy company brought this Canadian upstart in-house - August 19, 2023 - Financial Post
Startup developing technology for sucking carbon from air just sold to a Warren Buffett-backed oil giant for $1.1 billion - August 16, 2023 - Fortune
Sara Hastings-Simon ‌
Mission Impossible: The influence of Incumbent Industries on Mission-Oriented Innovation Policy Targeting Carbon Lock-in - September 2023 - University of Calgary School of Public Policy
Renewable energy moratorium sends grim signals to Alberta students - August 31, 2023 - The Weather Network
Alberta minister to celebrate homegrown geothermal technology in Germany amid moratorium on renewables - August 22, 2023 - The Globe and Mail
Air conditioning is out. Heat pumps are in - July 27, 2023 - CBC
Ed Whittingham ‌‌
Will Canada's oil & gas industry join Europe's 'green retreat?' - July 11, 2023 - Yahoo Finance Canada
---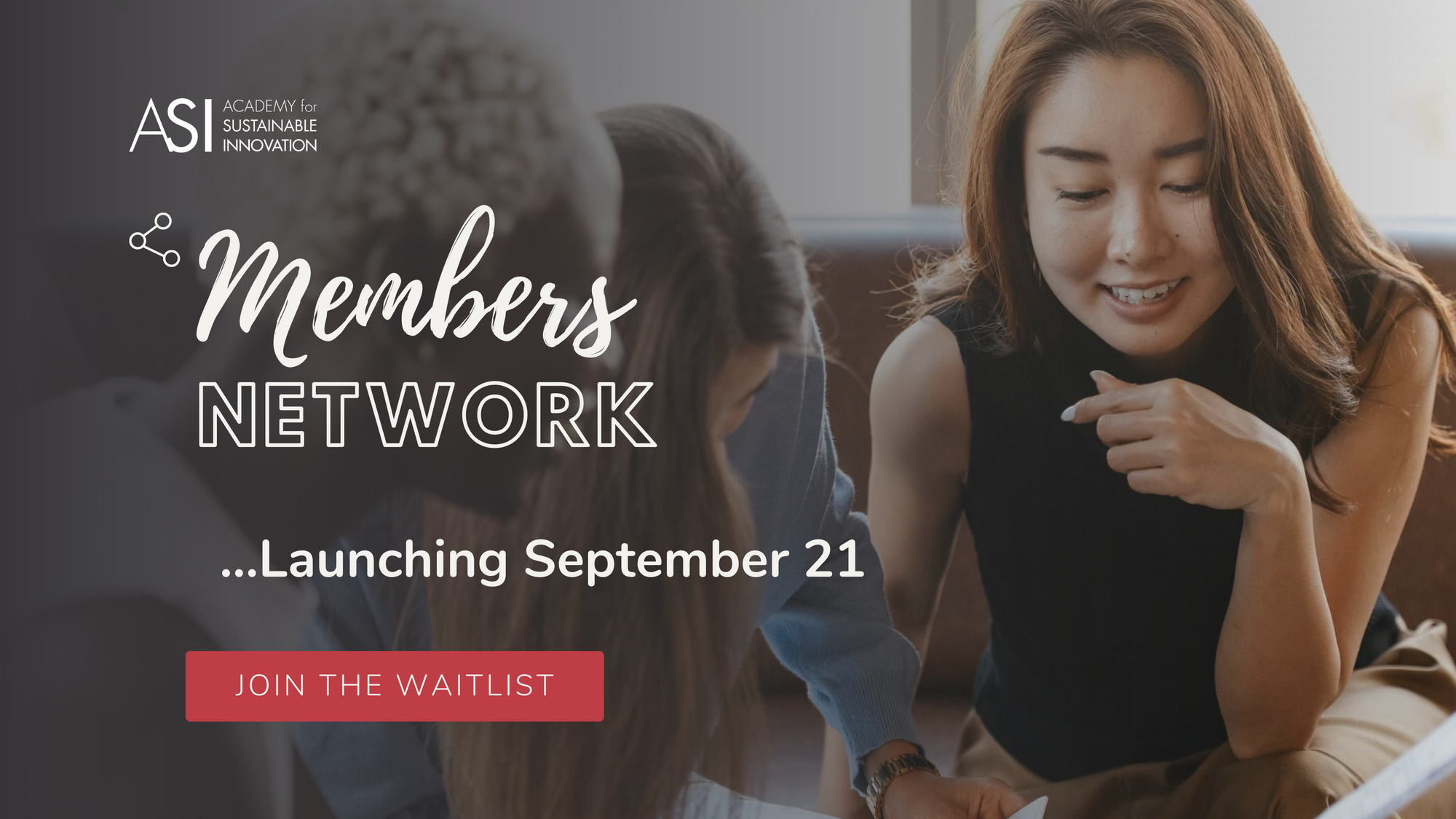 ASI's Members Network Launches Sept 21!
Discounted Pricing for Waitlist Members
Our friends at the Academy for Sustainable Innovation are excited to announce the upcoming launch of their Members Network for sustainability professionals in Canada on Sept 21st.
This network will bring together sustainability professionals from across Canada to enhance our Transition Leadership skills and inspire others to make organizational changes toward a climate-positive future. Membership offers the opportunity to network with like-minded professionals from across Canada, learn together, and discuss leadership challenges and approaches.
Secure your spot on the waitlist by Sept 18 to gain access to discounted memberships on launch day.